Dr. David Scott Madwar blends old-fashioned medicine with state-of-the-art technology and cutting-edge medical advancements to give you an individualized healthcare experience. Our practice offers the expertise of two highly trained, well-respected physicians who share a philosophy of excellence, communication, and patient education. You will benefit from our camaraderie and collaboration while maintaining the singular relationship with your physician.
We take pride in our warm practice environment, designed with ample time for your visits, fostering a more comprehensive approach to care with meticulous attention to detail and coordination of sub-specialty services. Same day appointments, around-the-clock access, hospital rounds, and even house calls mean a seamless blend of care continuity which ensures peace of mind for you and those dearest to you.
Our concierge practice offers Naples and the surrounding areas residence advantages over the traditional method of preventive health care delivery. Dr. Madwar acts as your personal medical care manager with whom you can entrust your health. This trust includes a strong foundation of accessibility and continuity. We strive to provide thoughtful preventive health care services along with the time-honored service of house calls, management of acute personalized medical care in the hospital and 24-hour availability.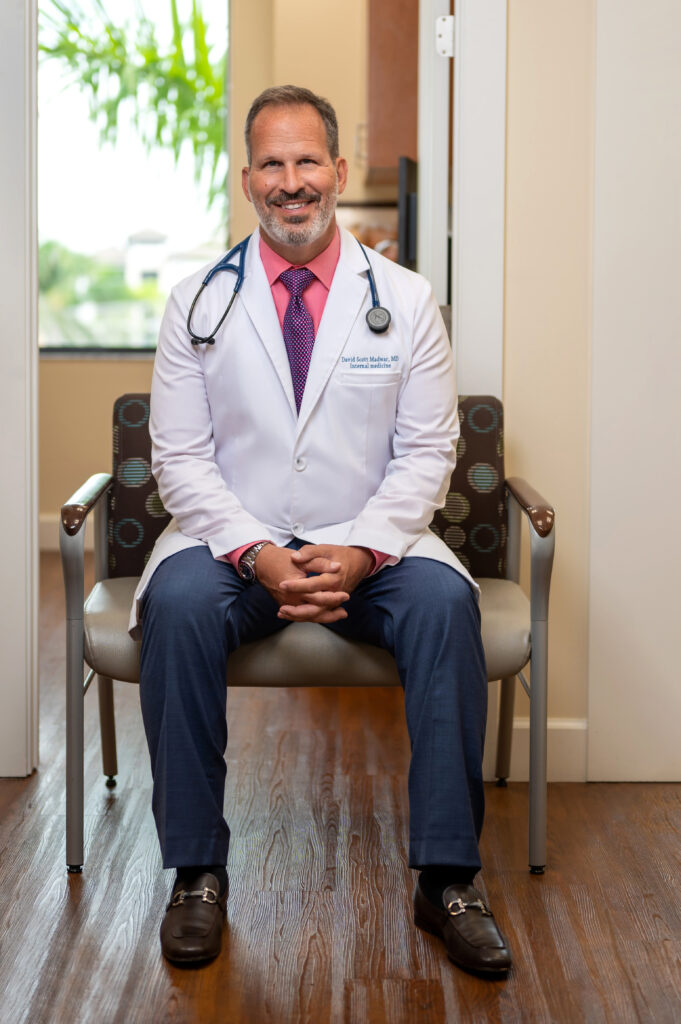 Please be aware that we are now at our new office!
Please feel free to reach out to us at 239-352-5550 if you have any questions or concerns!
1333 Third Avenue S, Suite 402
Naples, Florida 34102
239-352-5550