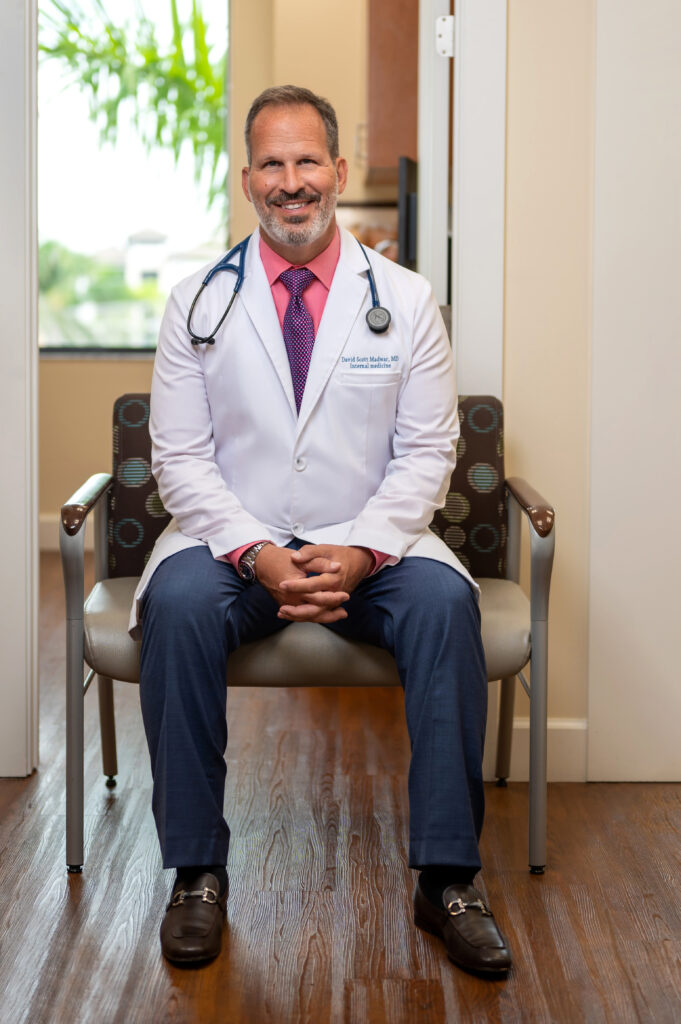 Proud to be a Buckeye, I earned my Bachelors of Science in Nutrition and Doctorate of Medicine at The Ohio State University. I cherished my years of internal medicine training at The Cleveland Clinic and came to Naples in 2001 to join their highly respected medical team. My service and commitment with that team earned me the honor of Hospital Chief of Staff. I have been fortunate to hold the combined reigns of administrator and clinician; however, nothing fulfills me more than providing personalized medical care to patients.
In today's healthcare system, there is mounting pressure to see more patients in less time, creating an impersonal and rushed environment that leaves both patient and private doctor dissatisfied. I am firm in my belief that personalized medical care and management services that my patients receive should be a resolute commitment, to be delivered with the gift of quality time in the office, the hospital, and at home. A physician should be a dedicated advocate for the well-being of his patients.
In order to bring Naples this level of personalized medical care and management that I intend to deliver, I will be accepting only a limited number of patients into my practice. As has been the professional tradition in my family for nearly a century, we want to be your medical home.
With our experience and our mission to provide personalized medical care and management for generations, we can give you and your loved ones the peace of mind that you deserve.
To deliver the highest quality, compassionate personalized medical care and management
services.
To have time to focus efforts intensively on each individual patient.
To give you access to medical care whenever you need it.
To continue the practice of medicine the way it was intended—focused on you and your long-term health.
EDUCATION/TRAINING:
Internal Medicine/Primary Care Residency Training, The Cleveland Clinic Foundation
Doctorate of Medicine, The Ohio State University College of Medicine
Bachelor of Science in Human Nutrition, The Ohio State University
CERTIFICATIONS:
The Ohio State Medical Board
The American Board of Internal Medicine
The Florida State Medical Board
PROFESSIONAL EXPERIENCE:
Full Staff Internist, The Cleveland Clinic Florida Division of Primary Care and Hospital Medicine
Chief of Staff, The Cleveland Clinic Florida Hospital in Naples
AREAS OF INTEREST:
Cardiovascular Disease
Geriatric Medicine
Human Nutrition
Preventive Health Care
Women's Health